12ish DAYS OF HOLIDAY ALLEY     Nov. 24-27, 2022
CALLING ALL ARTISTS, ARTISANS AND CRAFTERS
WISHME 2022 MAKERS' MARKET ON HOLIDAY ALLEY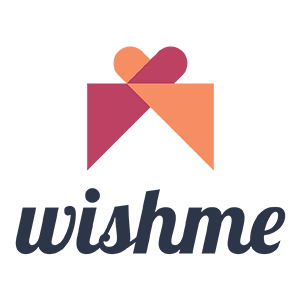 Join one of Manitoba's favourite juried markets Nov. 26, 2022!
Take Advantage of our Early Bird Registration – NOW EXTENDED TO AUGUST 22nd!
We'd love to see you there.
What is it?

Holiday Alley Makers Market launched 5 years ago as an anchor event to Holiday Alley - an entire block of downtown Selkirk, Manitoba dedicated to art, sound, light and creativity.
Holiday Alley celebrations including the market are free to the public. Last year's in-person markets drew over 500 shoppers a day – driven by tons of social media coverage!
In exit surveys crafters say their sales at Holiday Alley are as good or better than other markets they attend! Sweet.
Crafters say…
"Steady stream of buying customers"
"Nice assortment of vendors"
"Super well organized"
"Huge amount of sales"
"Well publicized"
When is the Holiday Alley Market this year?
Sat. Nov. 26, 2022, 10 a.m. to 5 p.m.
Where?
Downtown Selkirk, Gordon Howard Centre 384 Eveline St, Selkirk, MB
How? You have options to choose from
Online
Fill out this online Application Form on Google.
Print and Email
Download and print out the Application Form.pdf.
Fill out the application - all 3 pages.
Take a photo of each completed page and email the photos back to us 
or scan and email.
Contact Us
Should you have any issues with the application process, please email us!  We are here to help you.
Please do not submit any funds until you are notified by the jury of your selection.
Early Bird Fee
Deadline: Aug 8 - NOW EXTENDED TO AUGUST 22ND!
$100.00
Regular Fee:
Deadline: Sept 30
$125.00
Jury Process:
Early Bird jury selection - LATE Aug.
Early applicants will be notified shortly afterwards.
Second jury selection, if needed, in early Oct.
2022 Market Pilot Project

Holiday Alley in-person activities will be held for four days this year – Thursday thru Sunday. Our team is always thinking about ways we can expand to make visitors' experience even better! We may expand the market to include Saturday (Nov. 26) and Sunday (Nov. 27), with a whole new selection of vendors on Sunday.  We normally have more wonderful applicants than we have room for in a single day. The price remains the same at $100 per day.
If you would be interested in participating in this Sunday Market Pilot Project, please check off the second choice in that section on the application.
We're looking forward to seeing you there.
Have friends you think might be interested? Share the link to this page.
Apply today!
For more information or assistance, please inquire to holidayalleymarket@gmail.com.
Sign-up to receive our Holiday Alley E-News! Be the first to know about upcoming events and planning for 2022.  You can unsubscribe at any time.
©2021 All rights reserved by Holiday Alley.